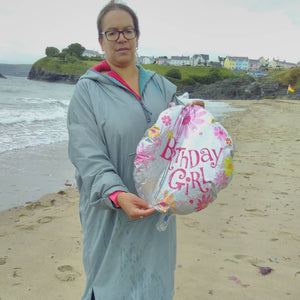 Plastic Free July is an initiative from The Plastic Free Foundation that has been running since 2011. It is a global campaign that encourages people to try and eliminate single use plastics from their lives - from making a few small changes to trying to go completely plastic free. Respect for the environment is one of the 10 principles of Fair Trade and Fair and Fabulous had its beginnings in the campaign to ban single use plastic shopping bags, so this is a an issue we have always felt very strongly about. But this year, as we deal with the...
---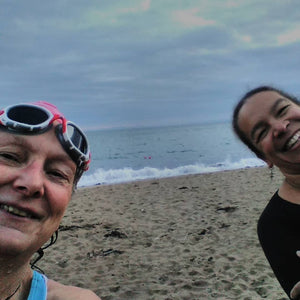 So welcome to a New Year like no other we have experienced! It seems difficult to make resolutions and plans when we just have no idea how 2021 will turn out. After all, who could have predicted what 2020 would have been like this time last year! Still the start of any year is a good time to reflect on what has been as well as to make new plans. And despite all of the fears and sadness of 2020 - Jill's frustration at being stuck home due to shielding and having to rely on other people for her shopping,...
---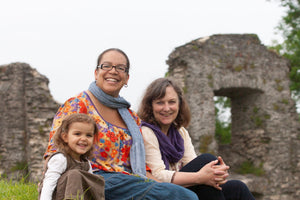 In the week when we are officially launching our new Shopify website, it seems like a good time to reflect on the long and tortuous journey we have been on to get to this point. All epic stories need to start in the traditional manner so here we go... Once upon a time, in a county far, far in the West, there lived an ethical trader called Jill. She was a passionate campaigner about single-use plastic and started a business called BagAge to promote reusable shopping bags and Fair Trade gifts.  In another part of the kingdom, a wanderer called...
---
Yesterday marked the 5th anniversary of the Rana Plaza disaster when 1,138 garment workers died due to the collapse of an unsafe factory in Bangladesh. And its my 3rd #fashionrevolutionweek writing a blog reflecting on that tragedy. Sometimes it is easy to get discouraged by the fact that such a shocking event hasn't caused a seismic change in the attitudes and behaviour of consumers and the fashion industry. When you see whole school uniform sets being sold for £4 and people saying 'I don't know how they do it that cheap' (could it be partly by paying the person who...
---
If you have been following our blogs for any time now, you will be aware that fancy dress is very important to us, especially at Christmas and Halloween. But this year we came across a scary Halloween fact that really made our blood run cold. Our good friend and fellow BAFTS member Jo Salter (from the ethical clothing company Where Does It Come From) shared the following image (readers of a nervous disposition may want to look away now!): Horrifying isn't it? £510 million spent on Halloween fancy dress a year, with 2 in 5 being worn only once and 7 million costumes...